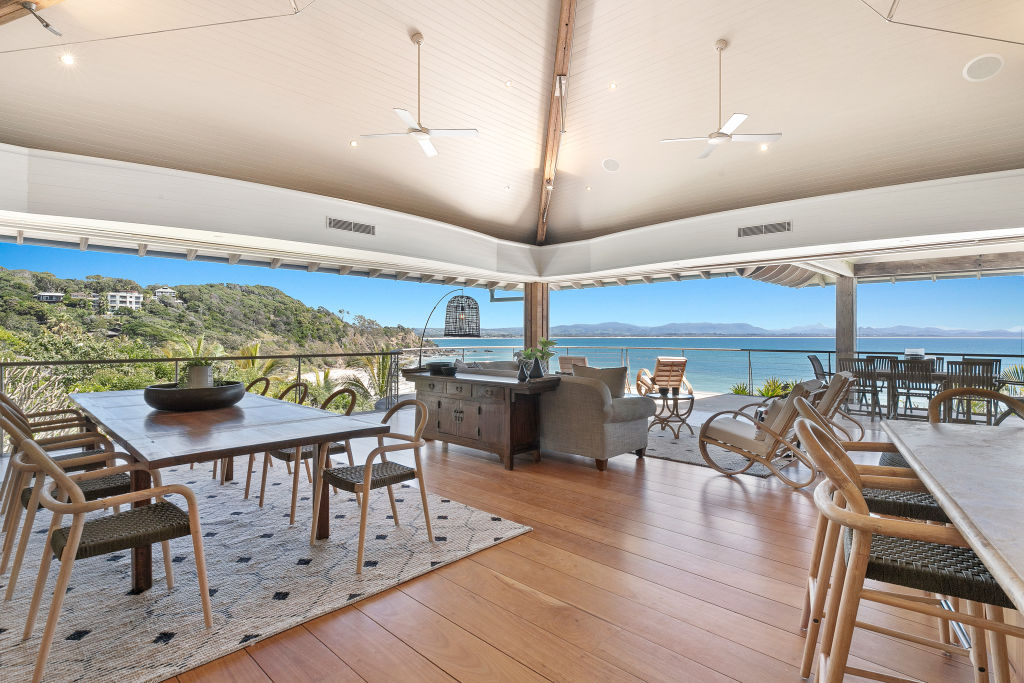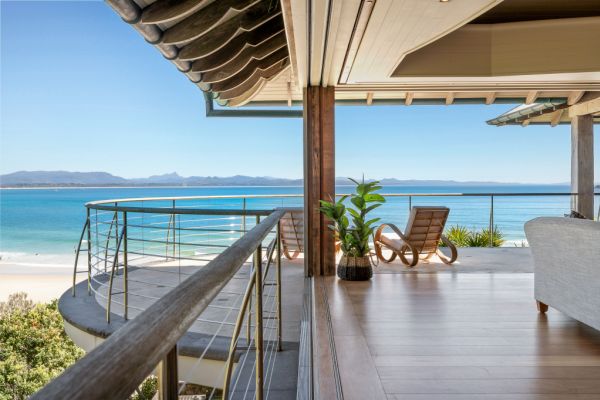 LUCY MACKEN PRESTIGE PROPERTY REPORTER
If Byron Bay locals are wondering if
property prices have reached the
sort of heights usually reserved for
Sydney, this week's sale of a holiday
house on Wategos Beach for close to
$22 million should answer that.
The weekender of recruitment industry
boss Geoff Morgan and his wife Ros
has not only smashed the house price
record in the increasingly well-heeled
holiday town but is at a level more
commonly found in Mosman,
where the couple sold their
waterfront reserve home
six years ago for $16 million.
The sale comes only a week after
the Wategos Beach trophy home
hit the market thanks to a rush of
buyer interest and multiple offers
despite carrying a bullish $20 million
to $22 million guide.
The Mosman-based listing agent
Michael Coombs, of LJ Hooker Avnu,
was unable to reveal the exact sale result,
but confirmed it sold at the
upper end of his buyer's range
The last time the 664 square metre
property traded in 1994 it set
a Byron Bay record of $1.24 million,
and has been redesigned since
by architect Timothy Moon into
a two-storey residence with
five bedrooms and a swimming pool.
There are a dozen houses that
share the premier address
fronting Wategos Beach,
and trade record sales as
stocks in the holiday enclave have soared.
Rip Curl founder Brian Singer
buys Geoff Morgan's
$22 million Byron Bay House
LUCY MACKEN PRESTIGE PROPERTY REPORTER 0
Rip Curl co-founder Brian Singer
has emerged as the mystery buyer
of Byron Bay's record-breaking
$22 million sale on Wategos Beach.
The holiday home of recruitment
industry boss Geoff Morgan and
his wife Ros has sparked headlines
across the eastern states since it
sold after just a week on the market,
with big-name Hollywood stars
Zac Efron and Matt Damon touted
on some websites as the buyer.